Denver Asbestos Removal & Testing –
Asbestos Abatement and Mold Remediation in Denver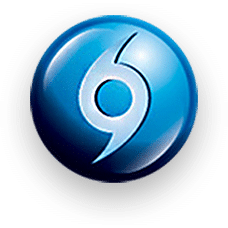 Don't Let Asbestos Endanger Your Family
Give us a call today for more information about our asbestos removal services
Disaster Cleanup Services of Denver provides experienced asbestos removal services to residential and commercial properties in and around Denver. From asbestos testing to asbestos removal our team has the proper certifications and licensing to provide the best in asbestos removal. Asbestos exposure is hazardous to your health and can be avoided with professional asbestos removal.
The Dangers
of Asbestos
Asbestos is a tiny fiber that can travel throughout your home or business and expose everyone in its path. Asbestos exposure is linked to many respiratory disorders including lung cancer and mesothelioma. Asbestos cannot be seen and requires special testing. This is what makes asbestos so dangerous. You cannot physically see it. It can be ingested through your mouth or nose where it will begin to wreak havoc on your body.
Disaster Cleanup Services of Denver is happy to provide certified asbestos removal services for all of the Denver areas. For your safety and peace of mind, call a professional for all your asbestos needs.
Common Places
Asbestos Hides
Before remodeling your home or business, it is important to have the property checked for asbestos. Hiring a professional for asbestos removal is the only choice, as asbestos exposure is deadly.
Asbestos Removal
Asbestos removal should only be completed by a certified and licensed asbestos removal company.
Luckily for the Denver area, you have Disaster Cleanup Services of Denver. Our team is fully certified, licensed, and insured to bring you professional asbestos removal and disposal services. Asbestos removal is a complicated process, as the property must be vacant and sealed off to ensure no asbestos fibers escape. Our team wears special suits, respirators, and have the proper equipment to ensure the safe removal of asbestos from your property. Asbestos could be hiding anywhere inside your home or business.